Click Here To View / Download
To the listeners of WRVA
The next time you're out and about take notice of the countless numbers of trailers being hauled daily on our roadways. Look closely and you'll see that many are improperly attached to the tow vehicle, don't have working lights, safety chains and are unacceptably maintained. Then ask yourself, why am I riding behind or next to this person trying to kill or injury me or my family? Especially on Trash Alley (Nuckols Road).


The Term "Safety Chains" is an Oxymoron Here is a quote from
Former RVIA (Recreation Vehicle Industry Association) Exec Humphreys " he told
RVBusiness
. "Safety chains are not designed to provide any protection over 30 miles per hour. Those little S-hooks will straighten out even if they are installed properly."
Click Here To View Article
Here is a Report Dated 1985 which highlights the pervasive nature of this ongoing concern. It is now 2009 and Virginia still does not address "How To Tow" in the drivers Manual. William G. Switalski "A Survey of trailer hitch requirements in the 50 United States has highlighted problems of uniformity, communication, suitability and design specificity"
Conclusion Of Article:
A. Detailed specifications must be required to characterize the strength and geometry of the primary towing device together with complete specifications for the backup safety systems.
B. Research is needed to establish the viabilit of the breakaway brake concept which may NOT provide a sufficient level of safety.
C. The problem of uniformity of towing requirements among the various states must be addressed since the present system is at best haphazard.
D. The safety implications are sufficiently serious that procedures for proper trailer hauling MUST BE INCLUDED IN ALL DRIVER MANUALS. Virginia still has no information on "HOW TO TOW" in our Manuals.
Click Here To View Article
Don't Believe It?
Click Here To View The Virginia Driver's Manual
Or
Click Here To Go To Virginia DMV
Just A Sample
Caitlyn Johnson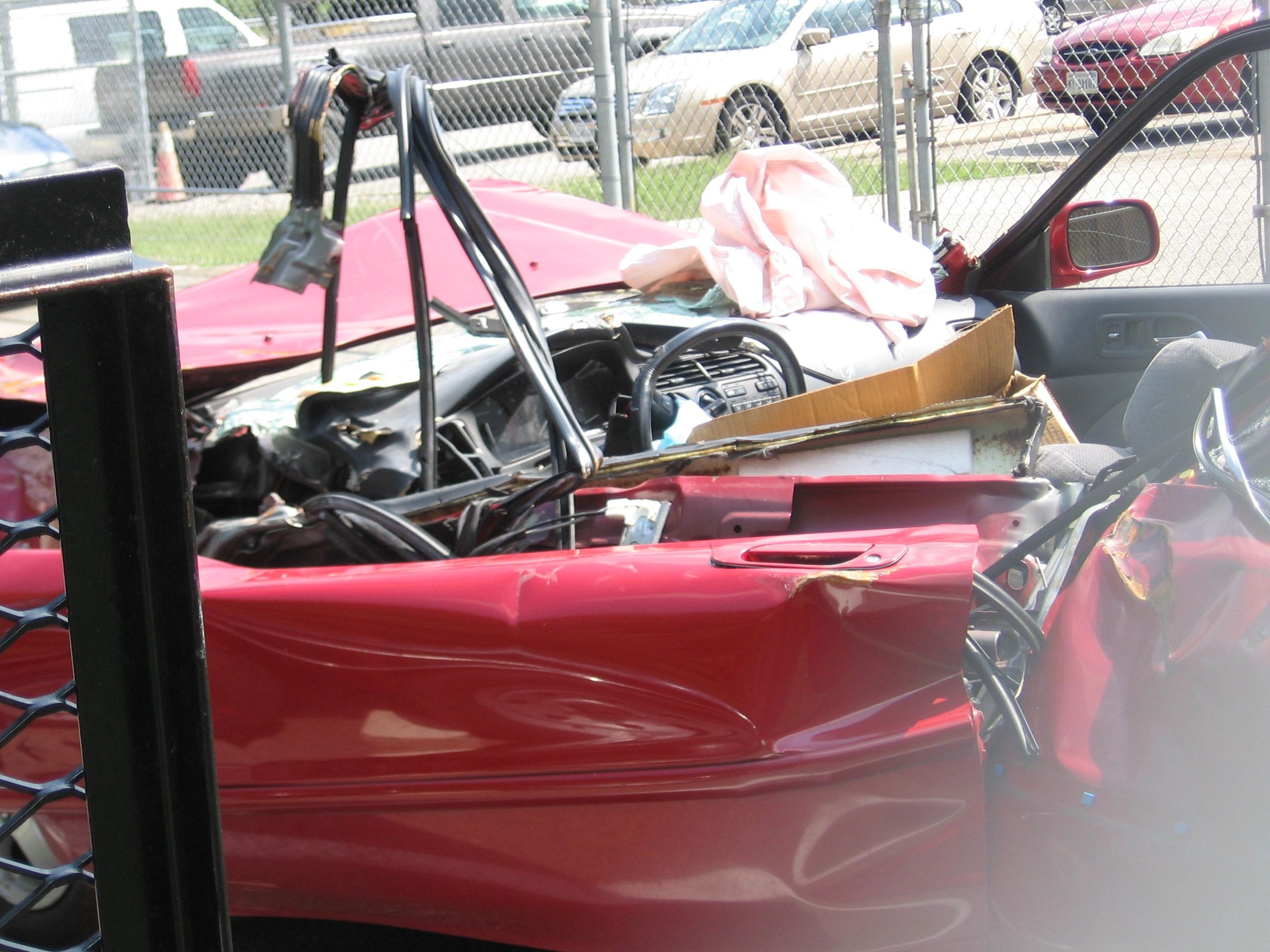 An E-Mail received from a Trooper
I'm just wanted to let you know that I appreciate your passion involving these trailers. On a weekly basis I issue summons to operators of these types of vehicles to include dead inspections, no state inspections, no break away brake cable, no safety chains and other related violations. I make an effort to check every 2 axle trailer I pass during my routine patrol duties when I have free time. Some of us do take these matters very seriously. I have even spoken to the assistant manager at my local Home Depot reference them complying with state law and inspecting their rental trailers. I've noticed that some of them now have inspections and I will be checking them again soon, this time while on duty for a bigger impact. On a daily basis I look at the vehicle belonging to the young woman that was killed with her 8 month old child in the vehicle by an unsecured, poorly loaded 2 axle trailer. The vehicle is in the impound lot at our division headquarters. This keeps me motivated to enforce these laws, thanks for all your efforts.
Note: Her 8 Month Old Daughter was bruised and survived.
In lieu of flowers, contributions may be made to the Lisa Marie Fitzke Fund, C/O 1st Market Bank, 3107 Boulevard Suite 15, Colonial Heights, Virginia 23834
Linda Sue Hyden UNSOLVED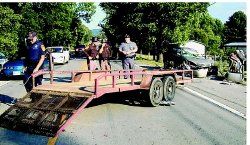 Click Here To View
Elaine Decker 2005 Hull Street
Samantha A. Green 1996 Chippenham Parkway
Business Owner Joe Wilson Of Federicksburg And Owner Of Perma Treat. (Note) If he was wearing his seat belt he most likely would not have survived, he lost some of his fingers.
Click Here To VIew
Loose Trailer Even Hits VDOT Employees



Click Here To View