We have the SOLUTION TO PREVENT THE NEXT NEEDLESS DEATH!!! But we simply do not have the money to buy big fancy dinners and lobby our political leaders to address. This is the American way.......you need to spend GOBS of money to prevent these deaths....but we don't need to be like this do we?
The Higher Power has made me see what is needed to solve this safety issue and its my Local Media, Insurance Company's, Henrico County Virginia and Everybody who has dismissed our life saving mission and you know who you are that has prevented us from our mission.
http://www.dangeroustrailers.org/Henrico_Dangerous_Prade.html
http://www.dangeroustrailers.org/Theodore_Lucas_Cherniak.html
//www.youtube.com/watch?v=oe08NsM2P2U
Ron you may be
the BEST INFORMED
person on trailer accidents
I have ever seen. I am trying to compile statistics about parade related deaths and hoped you might be able to help.
My interest is more in the direction of preventing people from throwing candy, as we have had several near misses. WE DID / Parade Float Accidents.
Death Of Arron Hooper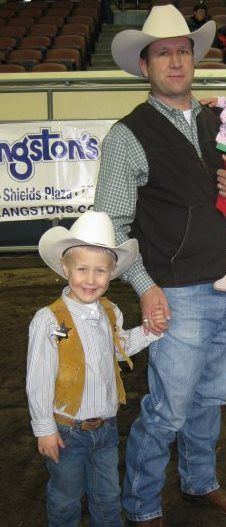 Boy dies after falling off Edmond parade float
Posted on: 11:13 am, July 4, 2013, by KFOR-TV, A. Edwards and Paige Hill, updated on: 04:08pm, July 5, 2013
EDMOND, Okla. – A group of Tae Kwon Do students and their coaches were finishing out their route and riding into the staging area when an 8-year-old boy either fell or jumped off of their float and then was run over with one of his family members driving.
We learned just shortly after the accident 8-year-old Aidan Hooper he did not survive.
Witnesses watched as he was taken to the hospital, hoping for a different outcome.
Officers are relying on paade goers to find out just how he got off the float.
Officer James Hamm said, "We've been speaking with witnesses. Some have said he kind of physically got off and some he looked like he may have fell. So we're just trying to determine which one of those is accurate."
It was a tragic accident that officers were not expecting on an otherwise celebratory day.
"LibertyFest has been going on for many, many years and never had anything like this ever happen," Officer Hamm said.
LibertyFest President Robby Allen is beside himself and said they've never experienced tragedy in over 40 years.
"This is our 41 parade on record and we've never had a serious injury before," Allen said. "To the best of my knowledge, we've never had an injury that required medical transportation."
The little boy's Tae Kwon Do family stayed on the scene until they learned he had not survived.
Visibly shaken but staying strong for the family.
"I spoke to one of the coaches and she is obviously distraught," Allen said. "But her thoughts are that they are a strong knit family and a group and that they will stay together and be strong and they'll be just fine."
This is the first time LibertyFest has seen tragedy.
They said that's because it is always, an otherwise, safe event. In over 40 years LibertyFest hasn't even seen a serious injury that required medical attention until Thursday.
"The police department does these events, we work security because we want families to come out here and celebrate the Fourth of July and for everybody to be safe in a fun family atmosphere and it is always that," Officer Hamm said.
Everyone on the scene stressed this was an accident.
They said they take the safety of their parade participants and attendees seriously.
"We usually don't have any problems everybody follows the guidelines," Officer Hamm said. "Today they weren't really doing anything wrong."
Allen said they've always done everything they can to make sure this doesn't happen.
"All the parade entrants build their own floats they operate their own floats," Allen said. "They're required to have licensed drivers in good standing to operate them. They are invited to attend a pre-parade briefing if they choose to and then operate safely."
He has two more events to get through the but his mind is elsewhere.
Allen said, "Right now our thoughts and prayers are with this family of this little boy and the accident that happened."
The family and his school make statements on this horrible accident:
From the Family of Aiden Hooper:
We are devastated about the loss of our precious Aidan. He was full of unbridled energy, curiosity, and compassion for others. We thank everyone for their outpouring of love, but please ask for privacy as we grieve our child.
From the Deer Creek School District:
Deer Creek is horribly saddened by the tragic loss yesterday of one our students, Aiden Hooper a 2nd grader at Grove Valley Elementary this past school year. We offer our deepest condolences to the Hooper family and their friends.
Deer Creek would like to offer any assistance and support to the family, our community of parents, teachers and students.
Our Health and Wellness program and counselors are available to assist with grief counseling and community counseling resources.
We ask that anyone in need of help or support to contact the following number so that we can provide those in need with appropriate assistance, 405-348-6100 ext 1138.
The Death Of Kyle Aldridge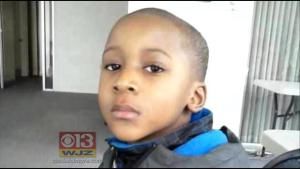 Boy, 7, Dies After He Falls Off Float & Is Run Over At Annapolis July 4th Parade
July 5, 2013 6:55 PM
ANNAPOLIS, Md. (WJZ) — Tragedy at the Annapolis Fourth of July parade. A young boy is dead after an accident involving one of the parade floats.
Mike Hellgren has details.
There are still markings on the pavement where his body was, where the float was. It was only going about one or two miles an hour when this tragedy struck.
The Fourth of July parade is a fun family tradition in Annapolis, but that spirit shattered when police say Kyle Aldridge, who's just seven-years-old, fell while getting off a slow moving float and died.
Adding to the heartbreak, his grandfather was driving the van pulling it.
Mayor Josh Cohen was marching nearby when it happened.
"As you could imagine in a situation like this, they were just really distraught," said Cohen. "And I just let them know that our city's grieving with them. That's a horrific thing, to respond to something like this, and it's clearly affected some of our first responders."
The float was for a company called iWheelie. There are Facebook pictures of it, taken earlier in the day.
Police say a tire struck the little boy as the float was getting in line, near the back of the parade,
"We believe it was just a tragic accident," said Chief Michael Pristoop, Annapolis Police. "I don't know what the driver could have absolutely seen there were others walking beside the trailer too. I don't whether he was able to see everybody and everything going on at once."
Many people are sharing their prayers and sympathy with the family of the young victim online.
One relative thanked the Lord for seven years, saying she was feeling lost and brokenhearted.
The accident stunned those living along the parade route.
"What a tragedy. Truly. I mean, this sort of thing is about, to a large, is about kids," said Lee Boynton, Annapolis.
Police say drugs and alcohol played no role in the accident. Driver error was also not a factor.
"We're going to be looking closely at what happened. And what we can do in the future to prevent something like this from happening again," Cohen said.
The mayor and police chief say it will take about a week to fully complete the investigation.
Police say the float trailer is homemade and was built in 2005.



And The Injury Of Cameron Wilson


Teen badly hurt in fall from July 4 parade float
Posted: 07/05/2013
Last Updated: 13 hours ago
LEBANON, Ind. - Authorities say a teenage boy had his chest and abdomen run over when he fell from a float after a central Indiana city's Independence Day parade.
Lebanon police Lt. Brent Wheat says 14-year-old Cameron Wilson fell as the farm wagon being used as a float for Lebanon Youth Football was turning into a parking lot Thursday afternoon.
Wheat says the pickup truck pulling the float was driven by a 15-year-old boy with a learner's permit who was accompanied by a parent. Lebanon Police said Friday they were still working to determine whether any law was broken.
Wilson suffered severe internal injuries and was taken to Riley Hospital for Children in Indianapolis.
Wilson's father, Israel Wilson, told RTV6 his son has injuries to his collar bone, shoulder, rib, spleen and pelvis, and he has head contusions and internal bleeding.
Still, Israel Wilson said his son's condition has improved.
"He's being moved out of ICU into another room, so his condition's good," he said. "They've taken the breathing tube out, they've taken the catheter off and they've taken the feeding tube off."
A 39-year-old woman and an 11-year-old boy also fell from the float when Wilson was run over, but police say their injuries were minor.
Watch RTV6 and refresh this page for updates.
Follow Tanya Spencer on Twitter: @tanyaspencer6 | Facebook: Tanya Spencer