9-year-old boy recovering after hit by Bacchus float



Posted on March 2, 2014 at 8:34 PM
WWLTV.com
Email: webteam@wwltv.com | Twitter: @WWLTV
NEW ORLEANS -- A 9-year-old boy is recovering after he was hit by a trailer behind a float in the Krewe of Bacchus parade Sunday night.
It happened near the intersection of St. Charles and Washington avenues at about 7:20 p.m. The accident delayed the parade for about 35 minutes.
According to NOPD spokesman Officer Garry Flot, the boy "was struck by a trailer behind the float that was part of the float."
The boy is in the hospital, where he is alert and is receiving treatment for a bruised abdomen.
An NOPD officer responding to the accident slipped on beads and broke his leg, Flot said.
And Just last Week!!! This Happened!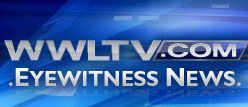 Fire officials preach parade safety after riders fall off floats
Why didn't nobody get the MEMO? JUST WHO is or are the idiots kidding?


wwltv.com
Posted on February 24, 2014 at 5:46 PM
Updated Tuesday, Feb 25 at 7:13 AM
NEW ORLEANS - The fire department is doubling its efforts to make sure every Mardi Gras parade rider is wearing the required safety harness on their float.
This comes a day after two riders from the Krewe of Alla fell into the street during Sunday's parade. It's the NOFD's responsibility to make sure all floats have city approved safety tethers for every rider and other safety equipment such as fire extinguishers and ladders.
"In this case it's one of those situations where it really comes down to a personal responsibility," said New Orleans Fire Superintendent Tim McConnell. "This is a situation, much like a seat belt in a car. If you have it, you have to use it."
Krewe of Alla President Frank Borne says his injured riders are doing much better. One was treated at the hospital Sunday and released and the other left the hospital Monday morning with no permanent injuries.
Borne admits one of them was not wearing the required safety harness and fell off the upper deck of his float near Lee Circle.
"People want to throw lots of stuff to family and friends, just in the heat of the moment (he) went over," said Borne. "Of course, the fall would have been prevented if he would have had the harness on."
He says the other rider was wearing the safety device. "But, may have slipped out or may not have been secured properly," said Borne.
Chief McConnell says accidents such as riders falling from floats are preventable if every rider wears a tether. He also says NOFD members will continue to conduct inspections before every parade to ensure that all floats and trucks follow safety standards and all safety protocols are in place.
"Some of the Carnival organizations have actually reached out to us today and said, 'look, would you come talk to my krewe, we're having our final meeting before the parade event,'" said McConnell.
Meanwhile, Alla officials pledge to be more careful next year. "We'll be educating constantly and demonstrating how the harness should be fastened and our float lieutenants will have to ensure that every person stays in them," said Borne. Borne encourages other parade organizations to do the same.