The Cox Family Please
Click Here To View Story
Click Here To View
Click Here To View
Note: Last Week....Two (2) University Students 19 year old lost her life and a 18 year old in Serious Condition all caused by "Passenger Cars That Tow Trailers" That Fly Off and cause devastation.
WHERE DOES YOUR STATE RANK?
Federal Motor Carrier Safety Administration spokesman Ian Grossman said no federal regulations or laws pertain to safety chains on utility trailers.

Defect Definition:
Anything that either adversely impacts the expected functionality to the user, or otherwise reduces the quality of a Work Product.
See Below!
Section 15(b) of the Consumer Product Safety Act establishes reporting requirements for manufacturers, importers, distributors and retailers of consumer products. Each must notify the Commission immediately if it obtains information which reasonably supports the conclusion that a product distributed in commerce (1) fails to meet a consumer product safety standard or banning regulation, (2) contains a defect which could create a substantial product hazard to consumers, (3) creates an unreasonable risk of serious injury or death, or (4) fails to comply with a voluntary standard upon which the Commission has relied under the CPSA.4 Companies that distribute products that violate regulations issued under the other laws that the Commission administers

Click Here To View The Handbook
The Dangerous Trailers Story
2 Horses Rescued, 1killed when trailer flips in West Valley
Covered By

Click Here For Complete and More Detailed Coverage

Click Here To View

Credit

http://www.wgem.com/global/story.asp?s=11752652
Stunning Report From 1985 Completely Ignored
Click Here To View Credit Ralph L. Barnett and
William G. Switalski

Another Report From The VCU Crash Team.. Governor Kaine Completely Ignored This Report Click Here Read the Last Page!

Stunning Documentary From England Yet Another loose Trailer Kills a Child... Click Here To View
Click Here To View
2 Article Click Here To View
Police Press Release Click Here To View
Hit and Run This person simply took off!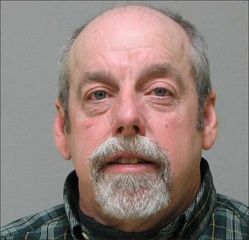 Thomas Edward Dells, 58 Toni Lynn Hall, 46
Trailer puller charged in driver death
Flying trailer kills wonderful woman
Unhooked trailer kills oncoming driver
Rockford man whose trailer came loose, killing another driver, is ordered to stand trial
Click Here To Be Taken To Full Coverage On This Story


Click Here To View

Please Note: That In addition of Wood Chipper trailers coming loose we have noticed that Thirty-one people were killed in wood chipper accidents between 1992 and 2002, according to a 2005 Journal of the American Medical Association. No training, No Unified State Standards and No controls.
Click Here To View (Featured)
PLEASE,,, PLEASE be careful on Parade Floats and Halloween Hay Rides!!
Our Organization gave a clear warning of the safety of these Halloween Hay Rides and it comes with great sadness that once again a child has lost her life due to dangerous Hay Ride. Why does this keep happening?
Click Here To View
Click Here To View

Click Here To View And See Others
Click Here To View
Michael K. Hull, 48

Click Here To View

Should Flying Utility Trailers Cause This? Click Here To View
Please Note that U Haul and The Utility Trailer Industry Has Fought Our Efforts

Click Here To View
Click On Picture To View Article
Article One Original Story Michael K. Hull, 48 Daniel W. Stites

Click Here To View
NOTE: This Life Did Not Have
Click On Picture To View Article
Click Here To View
Click On Picture To View Article
2008 World Champion 51-year-old Joan McKinney
WONIT ONA RV VERSION



Random Victims Of Negligence
All Have Perished By Loose Trailers

NEW TO OUR WEB SITE? PLEASE READ OUR MISSION STATEMENT THEN GO TO THE ABOUT US PAGE.
PLEASE GO TO OUR UPDATES PAGE FOR THE LATEST NEWS AND ACCIDENTS
CLICK BELOW TO BE DIRECTED
3 Weeks, 3 loose their lives, 6 Families Torn apart... How long does this have to continue? It is the powerful Utility Trailer Industry that has stopped our efforts to address this growing concern.
Click Here To View

Caitlyn L. Johnson
Click Here To View
Click Here To View

Update Click Here To View
Decades ago, the National Highway Traffic Safety Administration made proposals for federal standards on hitches and requiring safety instructions for motorists who would tow trailers. These proposed federal regulations were resisted by manufacturers and rental companies, and US transportation authorities finally dropped them in 1972.
I have requested a FOIA for this documentation fro
m 1972 The point is do we still build cars, child safety seats, homes ect using 197
2 standards?
Click Here To View
Click Here To View
Click Here To View
Click Here To View A Truly Inspiring Web Site Highlighting A Loose Trailer Death
Can you believe it? Another Loose Trailer Just Fly's Off Click Here
Yet Another Loose Trailer Just Happend Click Here 6/3
IIn Fredericksburg Breaking News!! Click Here To View!
Yet Another Loose Trailer In Maryland!! Click Here To View!
We have a serious issue with unsafe trailers on our roadways.

In most states, the state code is silent for all trailers that weigh under 3,000 lbs. In many cases, towed trailers may be in obvious violations of safety codes that relate to lighting, brakes and inspection requirements.
What makes matter's worse is average people are allowed to build them with NO UNIFORM STANDARDS.

Law enforcement officers should be trained to quickly and easily identify such vehicles. Many lives have been lost to random acts of negligence.

This is what our mission is!

Our mission is clear as our objective is to find a solution to this problem.

To better inform the public that this is not just a problem in the United States in fact this problem is happening worldwide.
By teaming up with our partner in the United Kingdom we have decided the best course is to publicly state our case as both our governments have failed to address this serious issue. With that we will state what our goal is.
Our mutual goal is to:
To petition the United States and the United Kingdom's government to introduce an annual compulsory test of road worthiness for all trailers pulled by road vehicles: i.e. horse trailers, caravans, car trailers, utility trailers etc. Also for all such vehicles to have a compulsory brake system with a BREAKAWAY cable to activate the brakes if the trailer breaks free from the vehicle which is pulling it.
In Addition a Towing Endorsement Should be required on your license before you can tow.
Ground Breaking New Product Click Here
Link for new Purdue University Book
New Legislation Click Here