EDMONTON - It takes a special determination to start a new church in a new country.
And it takes a special determination to adopt seven orphaned children in Africa and secure their future in Canada.
Cyprien Nsengiyumva had that determination. Despite formidable obstacles, the 43-year-old native of Burundi came to Canada, welcomed his extended family, started a church, and was starting to see the congregation flourish.
He was killed in a collision on Airport Road near Nisku Sunday, when a flatbed utility trailer became detached from the pickup that was pulling it, veered into oncoming traffic, and struck the car Nsengiyumva was driving.
"He was a man full of hope. Cyprien did not care if a situation was really bad. He was a person with special skills to deal with distress," said his wife of almost 20 years, Marie-Goretti Niyakire on Friday. The couple has four children.
"So it didn't matter how (our) church started with no one, he was full of hope this ministry is going to grow, and that he is going to impact the Canadian community."
Nsengiyumva was a quiet and well-liked man in his community, with some saying that "not even the devil" had a problem with him. His wife recalls that in their home country, many people — even adults — called him "muyomba," which means maternal uncle.
"In my community, when someone is called muyomba it is to respect and honour. Everyone called him muyomba, muyomba," Niyakire said.
Nsengiyumva was born in Burundi and had a strong Christian faith since childhood. He was ordained a pastor in Burundi on May 11, 2003 — exactly nine years before he would be killed on an Alberta highway.
When the couple moved to Canada, Nsengiyumva's wife came first with their children in 2004. Nsengiyumva was still working in Burundi when his sister and her husband were killed, leaving behind their seven children. Nsengiyumva, of course, took them in.
"He travelled, a road trip, from Burundi to Nairobi, which is a very long trip with seven children, and he cared for them alone, a man with seven children. And not only that, he didn't stop. He advocated on behalf of them at the Nairobi Canadian Embassy until they were accepted to come to Canada as sponsored immigrants."
After the children came to Canada and settled into jobs and school and families, Nsengiyumva would say it was his "great joy" to see them succeed.
Once in Canada, Nsengiyumva graduated to become a licensed practical nurse. The family attended different churches but Nsengiyumva could see the need for a church to serve members of the African community. Nsengiyumva had been attending the Beaumont Community Church, and with their mentorship he started the New Life Christian Fellowship in Mill Woods.
At the first service, the only people in attendance were Nsengiyumva and his family. But over the last two years, attendance has grown to about 50 people, with parts of the service done in English, French, Swahili, and Kirundi.
"He was burdened to start a church where he would be able to minister in the language people are comfortable with," his wife said.
Leduc RCMP say they are still investigating the collision to determine whether the trailer was properly hitched to the pickup.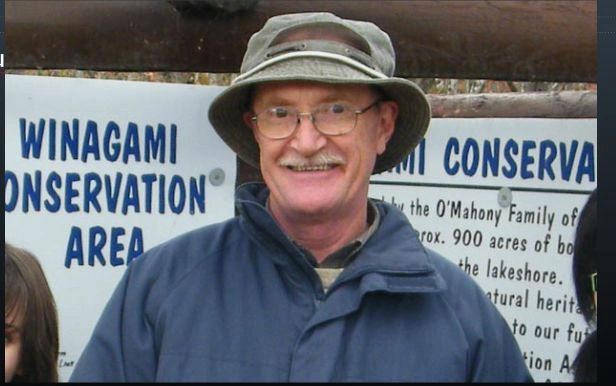 Conal Pierse And Ryan Cormier, Edmonton Journal
Published: Wednesday, December 08 2010
The emergency services worker killed Monday in a collision Monday may have sacrificed himself to save his passengers.
John O'Mahoney, an emergency medical responder, was transporting a girl from McLellan to a hospital in Grande Prairie.
A trailer on a truck hauling empty propane tanks came loose, crossing the centre line and into O'Mahoney's
path. It appears he swerved so that the driver's side took the brunt of the collision, said Rev. Joseph Jacobson in McLennan. "That's very true to his character. He took the impact so that others would be safer."
The other three passengers -- another EMS worker, a patient and a family member of the patient-- received non-life threatening injuries.
Jacobson said O'Mahoney was always looking out for others. The 65-year-old retired teacher had dreamed of working with EMS, but never had enough time until he left teaching.
Jacobson described O'Mahoney as an important member of the community who dedicated his life to better those around him.
"He was a saint. He had a questioning mind but a very, very caring heart."
"He did a lot of good in the community. I imagine John would agree that he died in a way he wished to have died, and that is in an act of service."
O'Mahoney retired from teaching two years ago after 31 years at G.P. Vanier School in the town of Donnelly, school principal Nigel McCarthy said.
O'Mahoney was a passionate math teacher.
"It's difficult anytime a former staff member passes away, but we asked students and teachers to think, 'What does a great teacher want of you?' " he said.
"Most of us know that a guy like John would want you to learn today. And if he's looking down watching you, that's probably what he'd want you to do: get your math done."
Former student Lorraine Roberts said O'Mahoney was kind and caring, and made a strong impression on his students.
"He was very strict," Roberts said with a laugh.
"He expected you to do your work, but if you asked him for help, he was there."
In the aftermath of the collision, Alberta Health Minister Gene Zwozdesky offered condolences to those who knew O'Mahoney.
"Every day we depend on these highly skilled, courageous men and women to provide care and comfort to Albertans.
Our EMS practitioners work under extremely stressful situations, often risking their own health and safety to ensure we receive the help we need, when we need it."
EMS stations throughout the province will lower their flags to half mast in memory of O'Mahoney.
"Our deepest condolences go to the family and friends affected by this tragedy," said Sue Conroy, senior vice-president with EMS, Alberta Health Services.
"Our immediate concern is their well-being and we are doing all we can to support them during this difficult time."
cpierse@edmontonjournal.com
rcormier@edmontonjournal.com